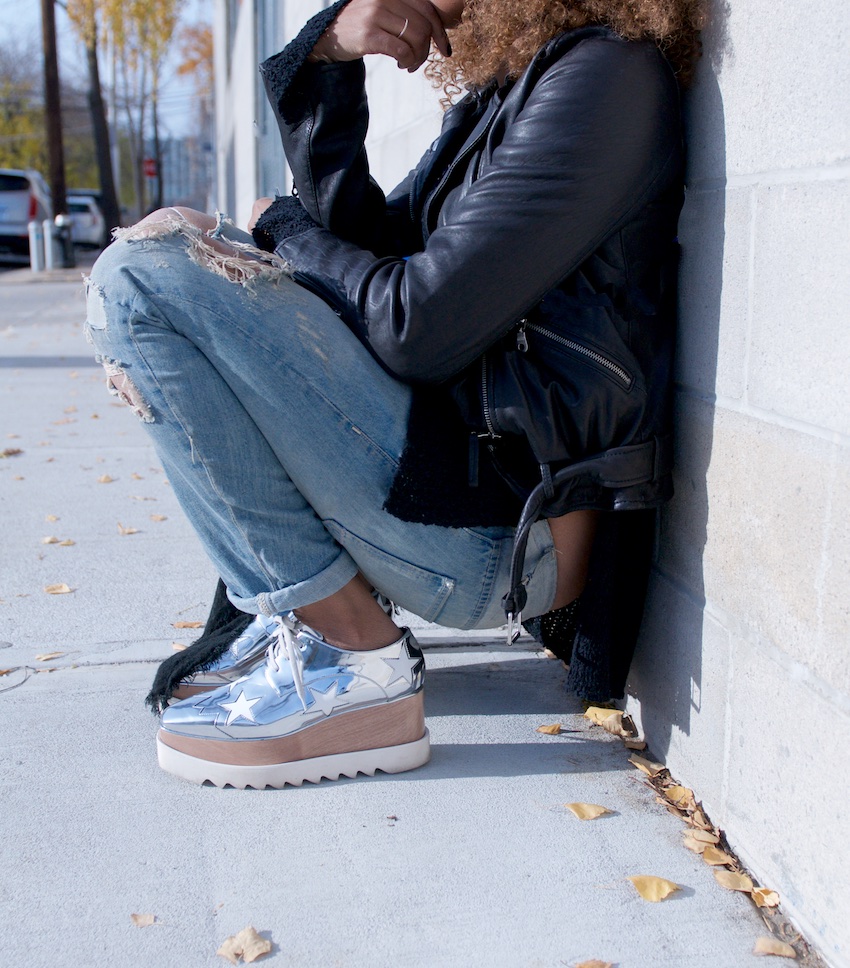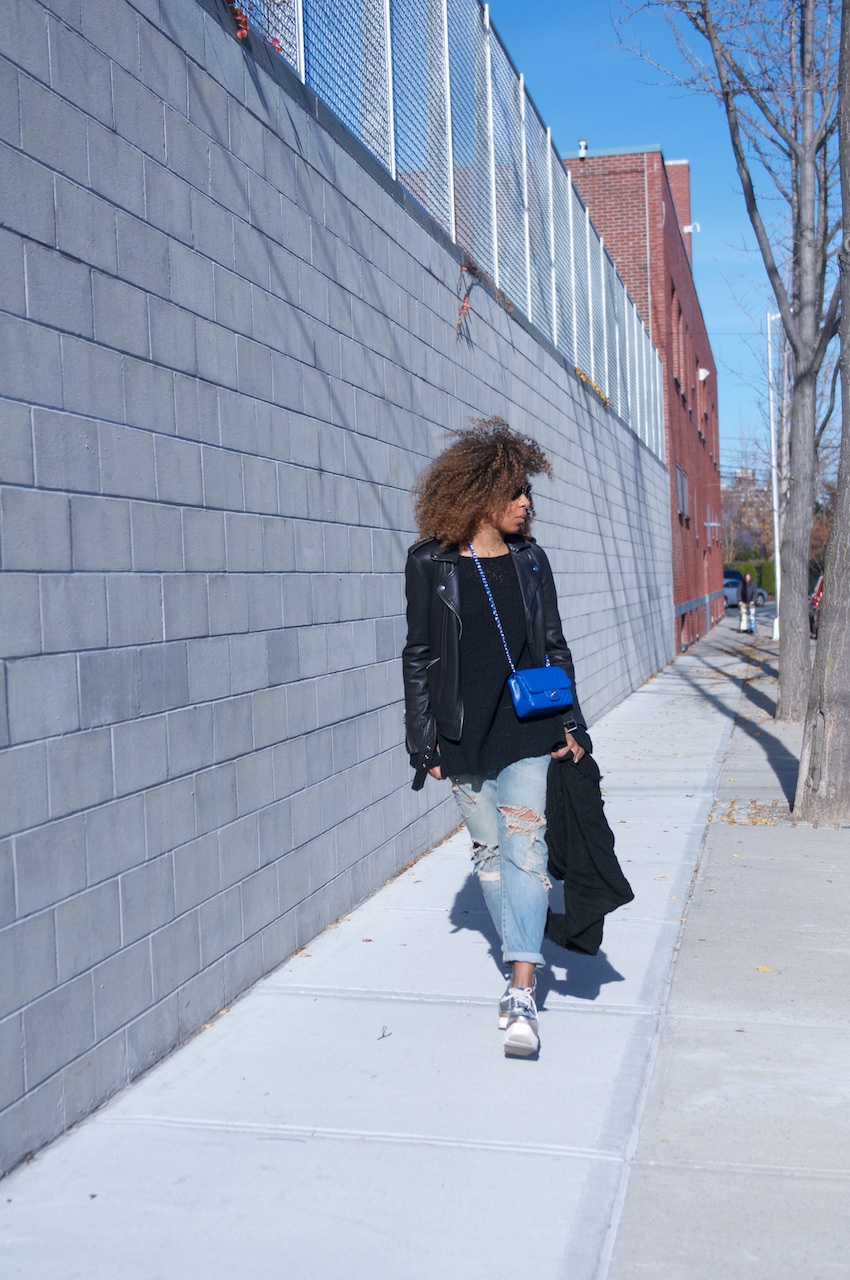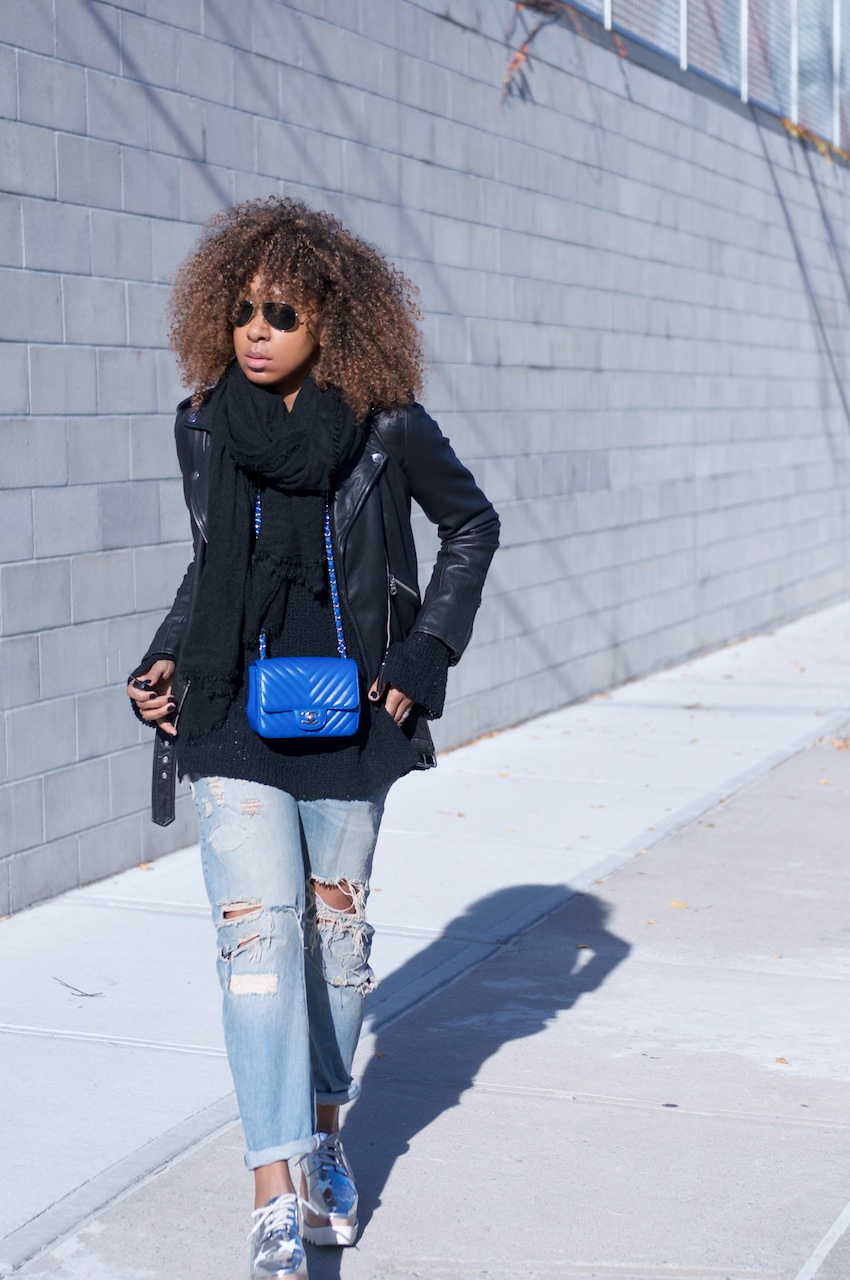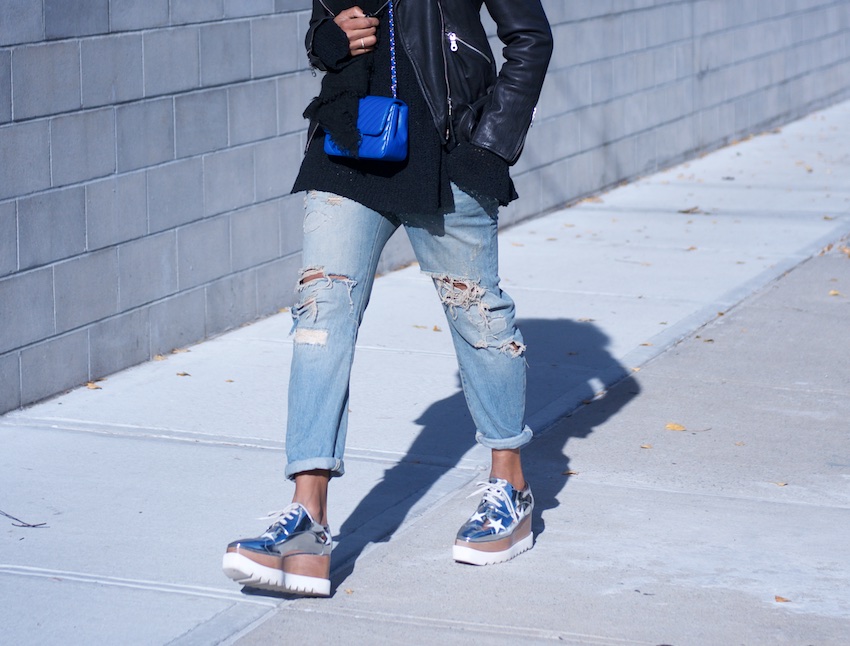 You know why I fell for these shoes? I tried them on. Drawn to anything creeper shoe-like, the sheer heft of these was too much to bear on my brain for a solid two years (or more) .
Somehow these didn't seem as ridiculous as I imagined on my big feet (you should've seen my face when I tried them on), so fast forward to scoring them for a lot less on Selfridges (customs included! yes there is a shoe God) versus over here in America, and their (or my) fate was sealed.
All explained including comfort factor etc on my YouTube video review of them!  Are you following me on YouTube yet??  Yes I finally have another outlet to natter on about fashion under *insert emoji of eyes rolling up*
New videos get uploaded every Friday.
.  .  .
Shoes: Stella McCartney. Get them from Selfridges, Harrods, Farfetch (some on sale).  Also in US Barneys (some on sale), Saks (some on sale), Nordstrom (some on sale).  Jeans: Zara (old).  Leather jacket: Lucky Brand. Similar biker jackets on Asos and Shopbop. Shades: Ray-Ban
SOURCE: Where Did U Get That – Read entire story here.